Relocation Management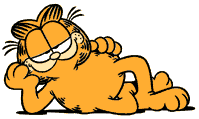 Relocation - Project Management
Just another project requiring all the same principle as in Project Management the methodologies for success don't change.
In a relocation you have many opportunities and it is imperative that the Requirements Definition takes into account as much as possible including any historic problems, and strategic plans, which will facilitate an overall improvement, and closer alignment with any new business strategies.
Why do you need this service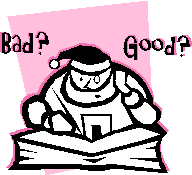 If we take the computer room as an example, whether its a large room with false floor, security air-conditioning, voice and data integration, or something on a smaller scale, as a Project Manager we can offer you the experience gained from many different computer room environments covering the room as a whole not just from the builder's, electricians, architects, or system managers prospective. In many cases none of the groups involved understand the overall picture.
Computer Room

A typical example, although becoming less prevalent is physical security and air-conditioning. The builder will put your walls up, fit locks, which the security company will later remove and replace with electronic ones connected possibly to a reader, or some sort of access control system. The Air-conditioning company may install an air-conditioning system with return air through the ceiling etc. But in a modern office the walls don't go beyond the false ceiling, so its simply a matter of lifting the ceiling tile outside the computer room door, climb over and open the door. Now you can help your self. If your not worried about the security think of the air-conditioning. This is one small example where the individual trades people have probably done there job reasonably well but the overall position was not considered.
Voice & Data
Often today, voice is lumped on the IT department, who are not keen to take it on, and possibly don't understand the ramification. If you happen to be putting in a new PABX at the same time the advancements and possibilities to deliver improvements and cost savings are worth serious consideration. Any company with more than two office's interstate, which already have data links and have more than 50 staff in each office should review voice and data integration at a WAN level. As a Project Manager, who is not selling you a solution, we can recommend the most appropriate cabling typology for the size and staff numbers within your organization, so you are not running between floors, tracing cables, unplugging critical server's, waiting on cabling due to office staff movements. Its an opportunity to invoke naming conventions and design an intuitive structure which is not dependent on a selected few staff.
Network:

Considering Fibre, 100baseT, wireless, central, or distributed typologies and management we can help, from defining the requirements, through implementing them. As we are not selling these products your are more liable to get an objective prospective.
Rationalization

Got lots of servers or legacy equipment taking up space, possibly paying maintenance charges which are exorbitant because of its age. Many windows products now are looking for dedicated servers, whether SQL Server, Exchange, etc. Pre relocation is a good time to consider what you really need to take with you, as input into floor plan and rack layouts.
What an excellent Project/Relocation Manager will do for you;
In addition to the aspects covered in Project Management they will succeed in managing the weakest links, which are always aspects beyond your direct control. In relocating by far the majority of the risk is in delays with external organization for which you have only limited control. These include, builders, painters, electrical & data cabling, air-conditioning, security, removalists, PABX supplier's, and the many different departments of both Optus and Telstra, of which all need to integrate and are seldom managed collectively
13-May-2002 04:39 PM