Relocation Example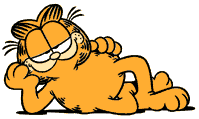 Overview
In the following example the names have been left out for reasons of privacy and departmental policy which prohibits the advertising or unsolicited use of this information. However by request the information contained her can be verified.
The Government client employed the services of external consultants simply because they recognised they did not have the skills or resources to achieve a number of projects on there own. They recognised that there was not sufficient justification to employ staff with the level of experience the tasks demanded, and without this experience that a number of projects would be at risk.
The particular department, to its credit maintains a user based focus, with a proactive view to IT which is supported throughout their management structure, this combined with our technical prowess and "doing the right thing" has lead to a very successful relationship over the past 5 years.
In early 1995 the premises in which they were located was no longer suitable and negotiations to relocate some 200 users began. Our initial task was to Project Manage and provide all the necessary resources to construct and relocate the computer room including all the environmental and security controls, combined with the infrastructure utilized in providing services to its users spread between 5 floors.
The business critical nature, demanded no loss of services, to its users or public community, and that appropriate contingency plans be developed to ensure any risks were managed and known.
Computer Room

Working with the architects we designed and managed the construction and implantation of the Computer room, Air-conditioning specification, UPS specifications, integration of security controls, and the setup of users cubicles, and working area's.
Voice:
As with most relocations the area of telephony services is typically a grey area, one which is often taken for granted, and the complexities not understood, nor are the benefits from pro-active planning realized.
In this particular example the Department had been lead to believe that the electrical contractors where providing the cabling services, combined with PABX suppliers. It transpired that they were not and no provisions had been made. At the eleventh hour we picked up responsibility for these services and implemented an active voice and data integrated patch panel. The department acknowledges that with out our pro-active skills, flexibility and breadth combined with Project Managements skills, there would have been no phones on Monday.
Network:

The department also took the opportunity to move away from Thinwire to 10 Base T twisted pair, using category 5 cabling, with a central network management and cabling typology, In all just over 700 connections. We recommended a switched based network with logical segments, measuring the utilization and collision rate before and after our design was implemented. We reduced the number of protocols and segmented LAT traffic which traditionally incorporates high broadcast rates.
Relocation:

Our team dismantled the cluster and standalone equipment at close of business Friday night after backups, along with all the terminals, PC's and printers. Following the equipment at each step ensuring it was handled correctly and placing it in the computer room.
In the early hours of Saturday morning the central computer room was operational and network connections were being established. By approximately midnight Saturday the majority of the connections had been completed (voice and data), and we began our own testing, completing all connections and installation requirements by 11:00AM Sunday. U.A.T (User Acceptance Testing) began and with only minimal adjustments required and the system was pronounced ready.
Production commenced Monday morning as normal with no loss of time.
This was achieved by good project management and client support all working as team.
13-May-2002 04:36 PM