Installations
What we can do for you;
If your adding components, modules, servers, pc's, network equipment, or software, then IT4U can help with about 90% of that market, whether hands on or managment. Probably one of the most common exception is Unix based systems including hybrid versions
Perhaps you looking at migrating to Windows 2000 Active Directory and need an installation plan, or a strategy to perform a large installation, possibly using SMS, Windows Policies or the deployment features within Windows 2000. Considering Ghost, or other third party options.
Most installation will require some sort of migration whether its data, users, or equipment, and for anything more than a days work a plan, and approach will save you time in the long run.
Why do you need this service: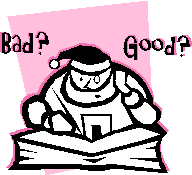 If your installing a couple of PC's or small components you don't. This service is targeted at larger projects, where there might be for example 50 -1000 clients, SOE, multiple WAN links, or new equipment which is being setup and the base configuration becomes more important along with deployment methodologies.
So now consider for a moment as a hypothetical example you are about to install a cable modem at home, and add a network so your son and daughter can use the net from their rooms, without climbing over your PC, or perhaps at work you want to install a SMS, for deployment and remote management. You can purchase a Cable Modem connection and probably you can also install NAT or ISIS at home to provide simultaneous access at home. But did you consider all the implications ? Have you had the experience to know what to consider ?
Now your daughter can "chat" all night quietly on the keyboard after you have gone to bed, your son can down load all the illegal software he wants, being inundated with pornography in the process, then all of a sudden your machine has a virus, his disk is full, your daughter has 10 boy friends in a chat window and you get your ISP bill which is based on per megabyte, for which the cost is twice what you budgeted and your wife says don't expect me to pay for that out of the house money. You go to work on Monday and your staff are complaining that their PC have slowed down, the corporate network is nearly unusable, the benefits from remote control are not being realized and the cost saving you sold your director on is about to be gobbled up in extra band width that you now need as a result of installing SMS, and as you sit back you recall reading some article, or WEB page from someone called IT4U and thinking I don't really need any of this.
Possibly what your about to install covers multiple platforms and you don't want to get into a situation where multiple vendors are point the finger at each other leaving you standing in the cold with only half a solution.
Having installed, managed, or participated in many different environments from Main Frame systems such as South Australian TAB large VMS Windows installations, such as those that control the traffic lights, through to Windows 2000 clients you gain a prospective over the a wide portion of the market, which is invaluable.
The phone call you don't make to

IT4U might well be one of your most costly mistakes, all for the sake of asking if there is a case for us to look further into your prospective installation.
In most cases, if your installation total cost is over $30K and you don't have a plan or some Technical intellectual devils advocate input it will probably cost you more in the long run.
Remember our policy "No fix No charge" we cant offer or contribute constructively we wont.
22/03/2002 06:10 PM