IT Solutions to Business Problems
How we can help you;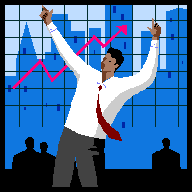 Developing solutions is the most satisfying and challenging aspects of IT and with the Exposure we have had our input is invaluable. But first with our help the business problem needs to be defined, along with its indicative costs and the objective, in fairly clear terms.
The next step is for us to brain storm solutions roughly either side of the indicative costs, taking any opportunity to enhance either business practices, or IT services to provide added value, or a more cost effective solution. Our exposure helps us understand the possible, realistic, and indicative cost aspects.
The technical, architectural, and business practices exposures help us to design a solution at a high level, in early stages.
Our Project Management and job estimation skills allows us to place indicative pricing around the solution, in order to present viable options which do not cost more than the problem.
From this point you have enough information to make some high level decisions, and possibly develop a Scope, Requirements Definition, Business Plan or Strategic Plan depending on the the nature of the solution.
While our expert ice does not include software development we can certainly assist in the associated specifications, and Project Management, through to deliver and acceptance.
Why do you need this service: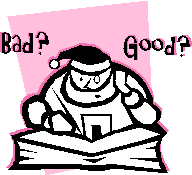 I don't have any business problems; Every organization has its weak points or problems, and in today's market place where margins are being eroded continually just doing it smarter and or for less cost puts you ahead of where you are today, and if your reading this then you have need.
To demonstrate our confidence IT4U can added value we are prepared to review some key area's and business practices within IT and take the first years cost saving as payment for our services, leaving you with the subsequent benefits. Subject to reasonable and agreed conditions.
I do have some business problems; Why IT4U, if your looking for solutions initially at least you want lateral very broad thinking, not narrow minded, vertical market, or product constrained solutions. So does your alternative have greater exposure list ? I suspect not.
Do you really want to be locked into a band of hardware or software in the initial stages, the answer should be no, so the solution should not be constrained by a product. IT4U does not receive product commissions.
Do you want the latest and greatest technical whiz or boffin to develop an unrealistic but technically exciting solution with al the latest tools. Possibly but it should be solution based not technology based.
Finally do you want someone who needs your business, or someone where you are just another account number.

13/05/2002 04:39 PM